About Our Memphis Driving School
​We are the first driving school in the Raleigh-Frayser community!
Education is the key! Our goal is to educate drivers on how to become safe and defensive drivers. We are here to serve all of Tennessee with a priority to serve residents in 38127 and 38128.
​​Teresa Landrum-Caswell started the process of forming Caswell Group Driving School in 2018 when she realized there was a need for a driving school in her community. At that time, her family could not afford to pay for her daughter to go through a driver education program. As a result, she taught her daughter how to drive by first teaching her in an abandoned parking lot.
​Teresa went to Knoxville, TN to receive her AAA certification. It took her a long time to get things off the ground, which only by the grace of God, her business started booming in the pandemic. Her years of teaching (virtual) and 15 years of experience in higher education prepared her for the challenge. Caswell Group Driving School held its first virtual class in August 2020 with four participants.
​​Teresa Landrum-Caswell and her family live in the Raleigh-Frayser community, worship in the community, children attend school in this community, therefore she is fully invested in this community. She wants to see this community and the residents living in this community thrive! ​
Our Leadership Team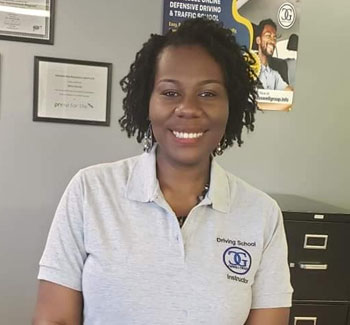 Teresa Landrum-Caswell
Owner and Instructor
"The best way to serve God is to serve other people."
Teresa is a native of Decatur, IL. She is a wife, mother of six, and owner of Caswell Group Driving School. Teresa is certified with AAA and Prime for Life and approved by the TN Department of Safety.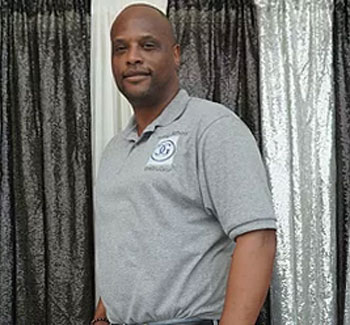 Alfred Garrett
Lead Instructor
"The best way to escape from a problem is to solve it!"
A native of Memphis, Alfred has a Bachelor of Science Degree in human development and learning from the University of Memphis. He is certified with AAA and Prime for Life. He is also an entrepreneur and mentor to many.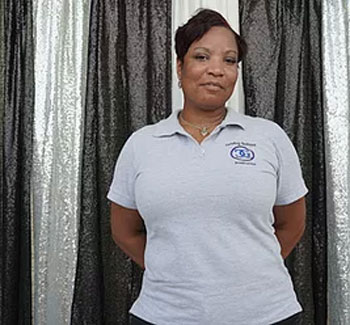 Cynthina Starke-Cordero
Assistant Director
"Never let your past determine your future."
A native of New York, Cynthina is a wife and mother of three children. She has 14+ years of higher education experience in diverse settings. She is skilled in the areas of office and program management, process improvement, and working with students. Cynthina is certified with AAA.
Anthony Harris
Road Test Instructor