About Our Memphis Driving School
​We are the first driving school in the Raleigh-Frayser community! We are a small business making a BIG IMPACT.
​​Teresa Landrum-Caswell started the process of forming Caswell Group Driving School in 2018 when she realized there was a need for a driving school in her community. Caswell Group Driving School held its first virtual driver improvement class in August 2020 with four participants.
In July 2021, Caswell Group Driving School received approval to be a Driver Training and Testing Program with the State of Tennessee.
2021-2022 Caswell Group Driving School has graduated over 200 students. That is 200 more safe defensive drivers on the road. We have an 80% first time pass rate on the TN Knowledge Test. For students who take this process serious, they will see good results.
Caswell Group Driving School treats every student who crosses their door as family. We have our own style of teaching students to help them retain the information presented in the classroom. We are here to make a difference and we do it with a mindset of excellence and serving.
We know the problems our community encounter, therefore we provide services to help in those areas, such as transportation to the DMV and one on one knowledge test prep if needed. As long as we see the student grinding, we will grind with them. We don't give up on our students. We see them through until the end.
This is a team effort. Meet our team below.
Our Team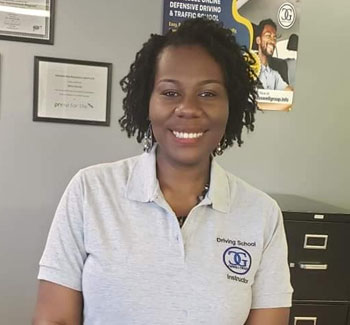 Teresa Landrum-Caswell
Owner and Instructor
"The best way to serve God is to serve other people."
Teresa is a native of Decatur, IL. She is a wife, mother of six, and owner of Caswell Group Driving School. Teresa is certified with AAA and Prime for Life and approved by the TN Department of Safety. In addition, she is an Adjunct Instructor with Southwest Tennessee Community College. Teaching is her Passion and Purpose.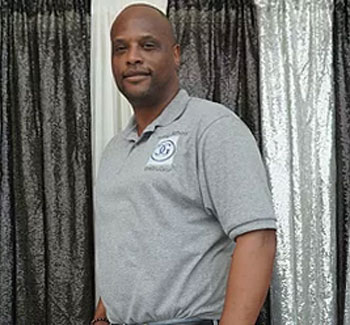 Alfred Garrett
Instructor
"The best way to escape from a problem is to solve it!"
A native of Memphis, Alfred has a Bachelor of Science Degree in human development and learning from the University of Memphis. He is certified with AAA and Prime for Life. Also approved as a Certified Driving Instructor. He is also an entrepreneur and mentor to many.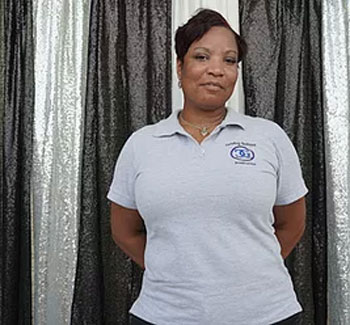 Cynthina Starke-Cordero
Assistant Director
"Never let your past determine your future."
A native of New York, Cynthina is a wife and mother of three children. She has 14+ years of higher education experience in diverse settings. She is skilled in the areas of office and program management, process improvement, and working with students. Cynthina is certified with AAA and approved as a Certified Driving Instructor.
Anthony Harris
Behind the Wheel Instructor
Kim Williamson
Administrative Assistant